October 20, 2020, 2 to 3 p.m. English and Spanish Presentation Click Here To Register
https://sbcss.k12oms.org/1517-193713
, October 22, 2020, 3 to 4 p.m. English and Spanish Presentations Click Here To Register
https://sbcss.k12oms.org/1517-193866
. Select one out of the two dates that best works for you. Location is Virtual, Platform will be on Zoom. A link will be emailed after registration.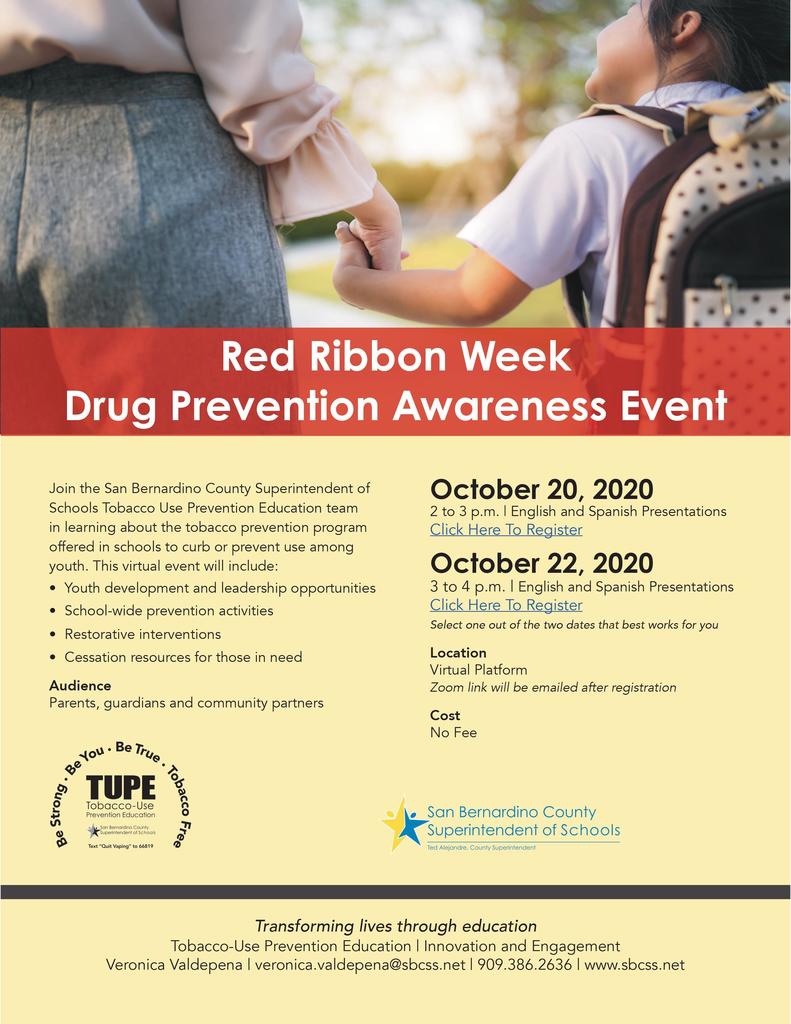 Expanding Horizons Online October 24th, 2020 9:30 am to 12:30 pm. Career choices and college options for those who don't know what to do after high school.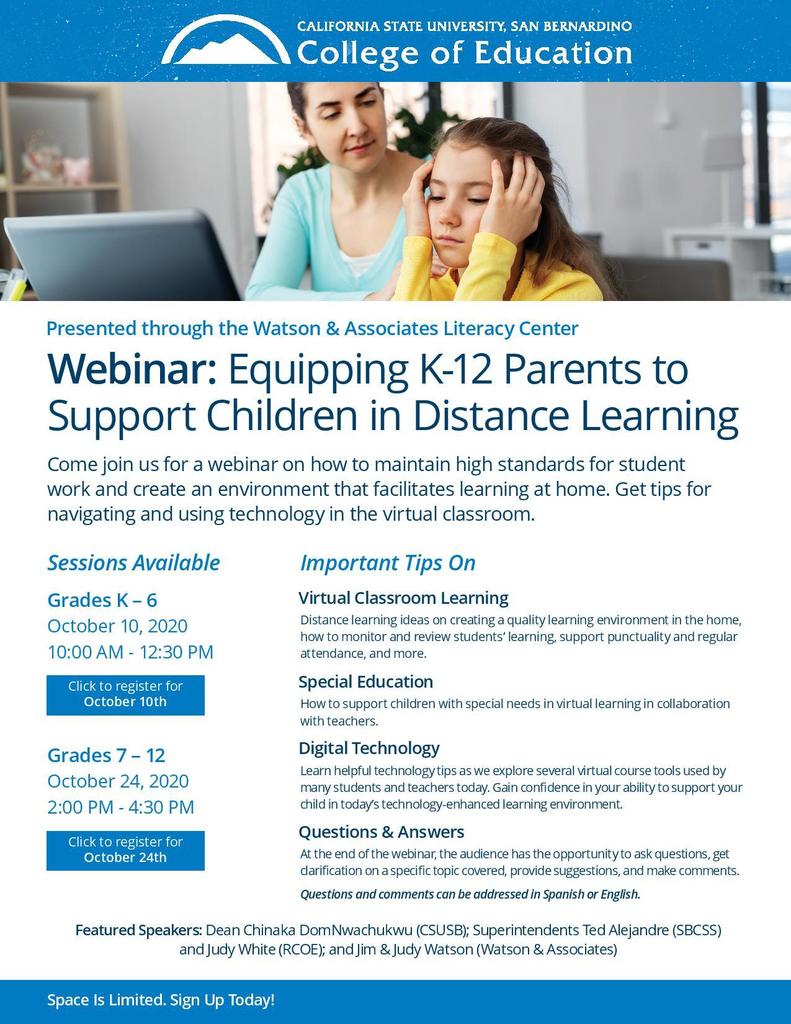 On August 6th and 7th, high school students and parents can turn in their registration forms to Christina Anderson in the high school office from 7:30 am to 3:00 pm and pick up their schedules and chromebook. Registration forms must be turned in in order to receive student schedule and chromebook. On August 11th and 12th, students and parents can come to the high school office to pick up their syllabus and classroom materials from 7:30 am to 3:00 pm. The syllabus will outline the students days and times to attend class.

Biology zoo trip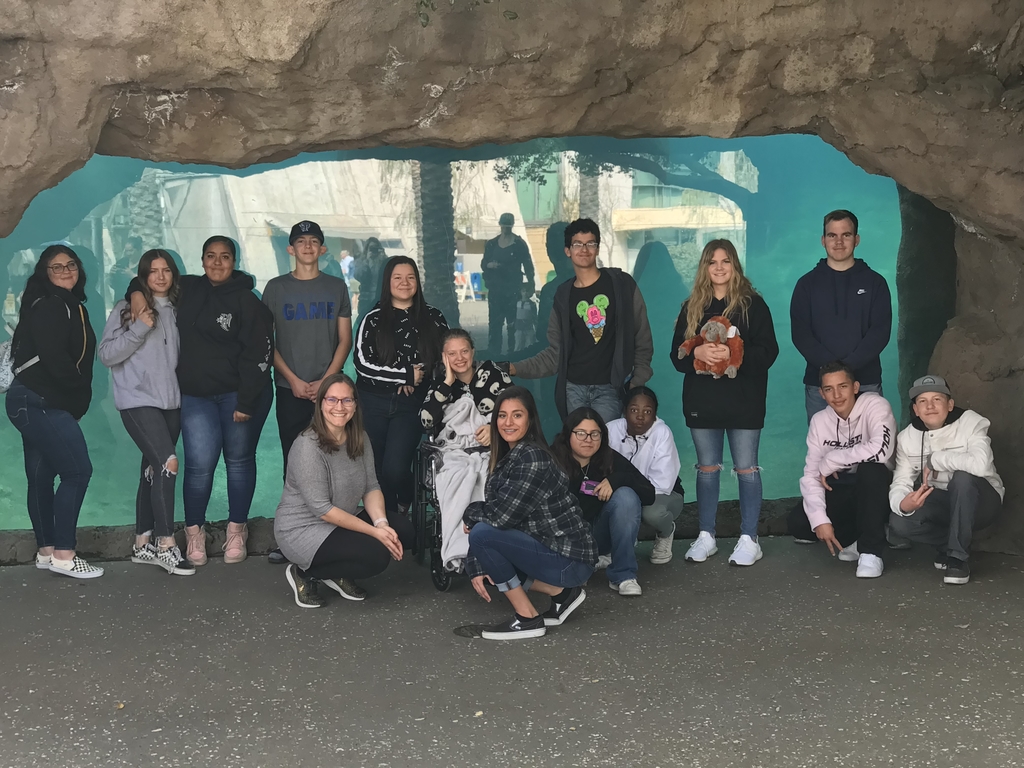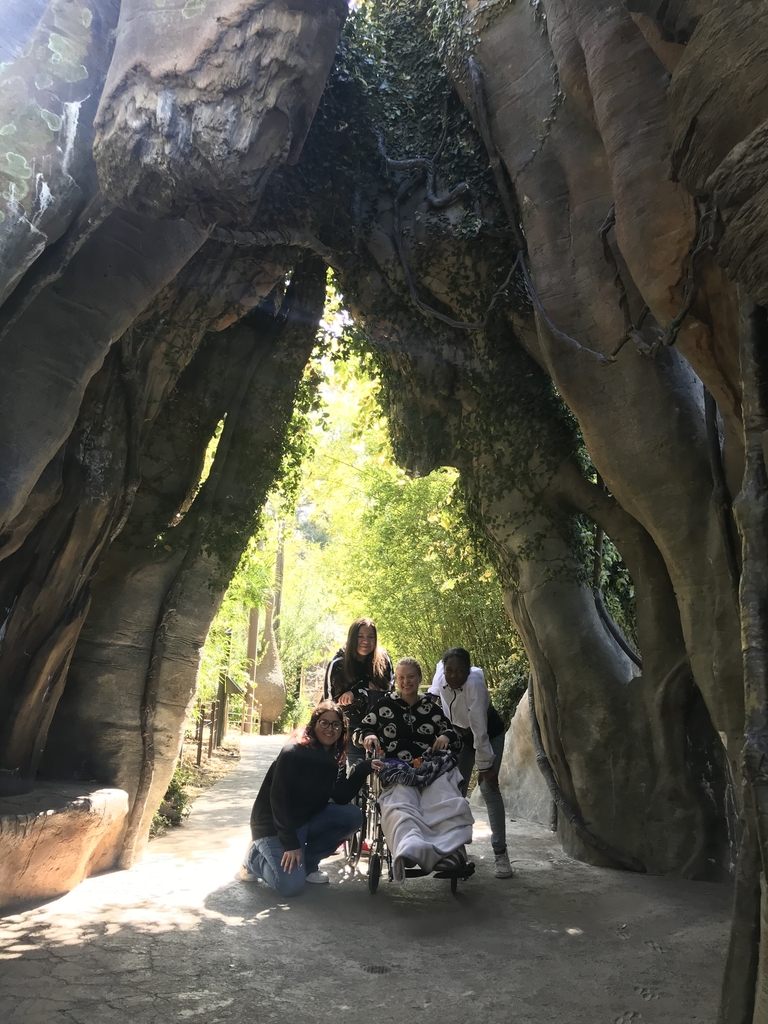 Biology zoo trip

Letter from Mr. Wolfe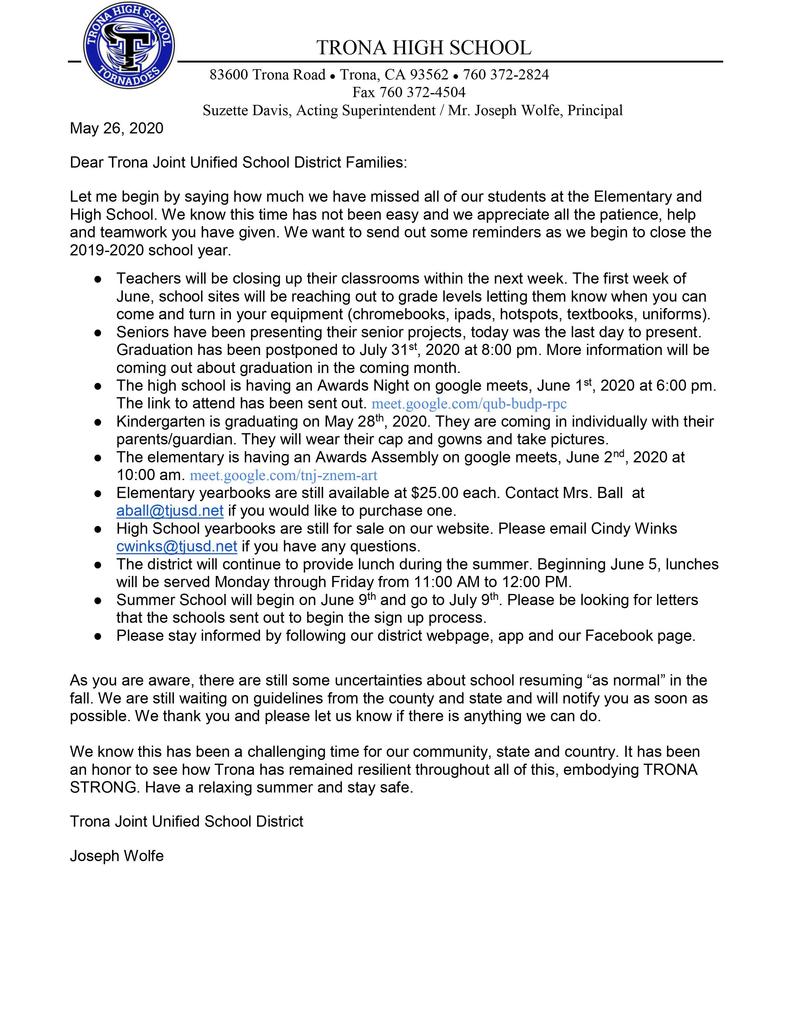 Trona Schools participate in National School Lunch Program and School Breakfast Program and Community Eligibility Provision therefore ALL Trona Elementary and High School K-12 students qualify for the P-EBT card. Frequently Asked Questions Question: How does P-EBT work for students attending schools that are providing meals through a Provision such as Community Eligibility Provision? Answer: For the purposes of P-EBT, all students who attend a Provision school are considered eligible for free and reduced-price school meals. If a student is directly certified, they do not need to apply for P-EBT and will automatically receive a P-EBT card in the mail. If a student is not directly certified and does not receive a PEBT card in the mail by about May 22nd, their parent or legal guardian can apply for P-EBT online. The P-EBT online application opens on May 22nd at: ca.p-ebt.org Question: Will younger siblings of students attending a Provision school be eligible for P-EBT? Answer: Only school-aged children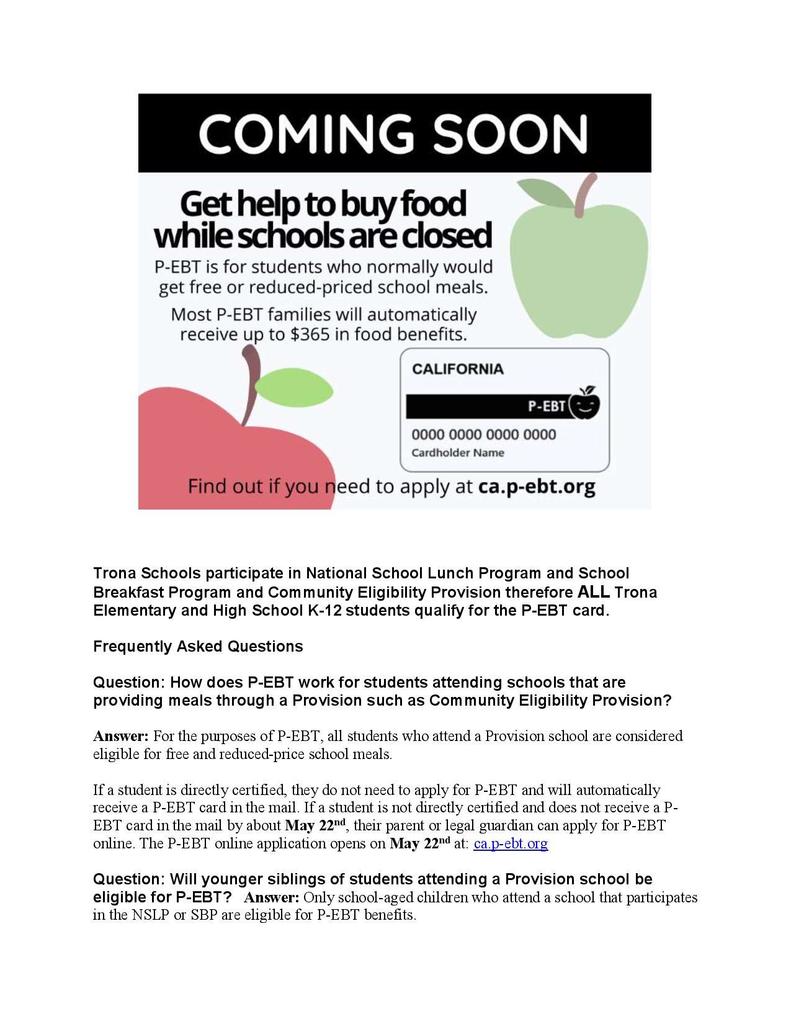 Lunches continue to be served safely from 11:00 a.m. to 12:00, Monday - Friday at the Elementary School.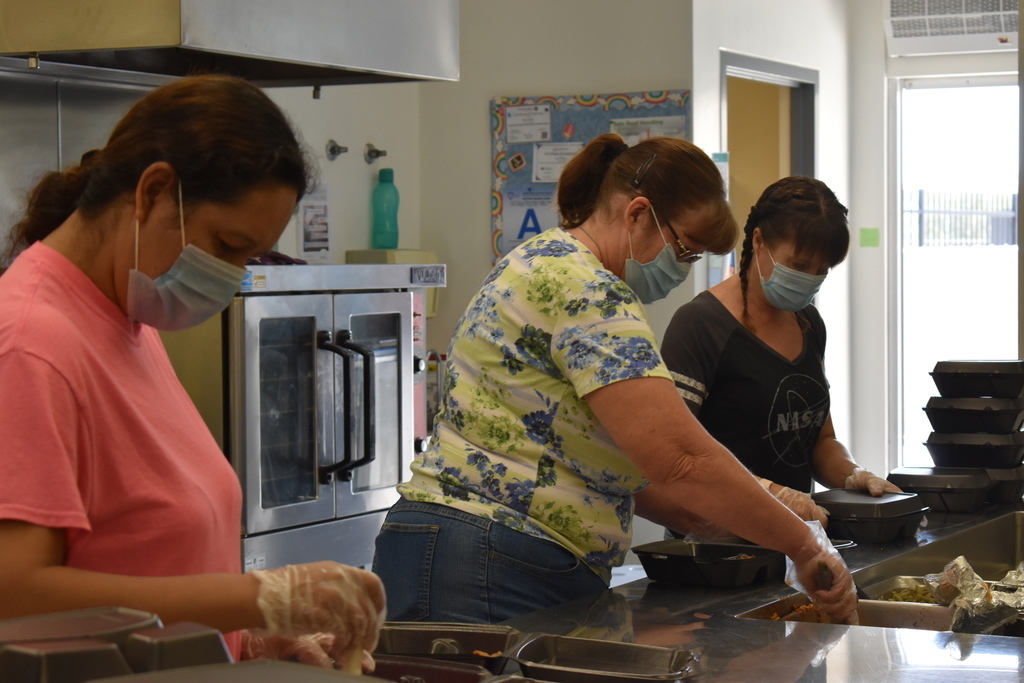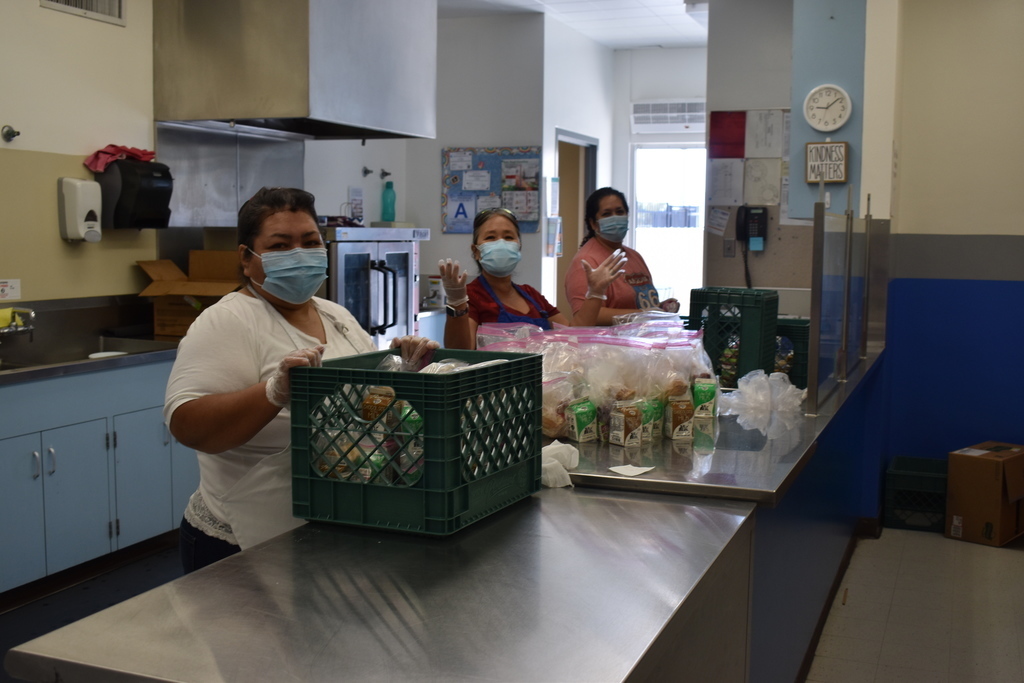 Send us a Picture of you, Wearing Your Covid19 Mask Rules: Homemade Picture must have you wearing mask Take picture outside to have good lighting Pictures will be posted on THS Website Winner will get at $10 Trails Gift Card. Email your picture to Mrs. Soto at
rsoto@tjusd.net
with your contact information on it. Sponsored by Cultural Appreciation/Spanish Club

Spanish Club Scavenger Hunt on Google Hangout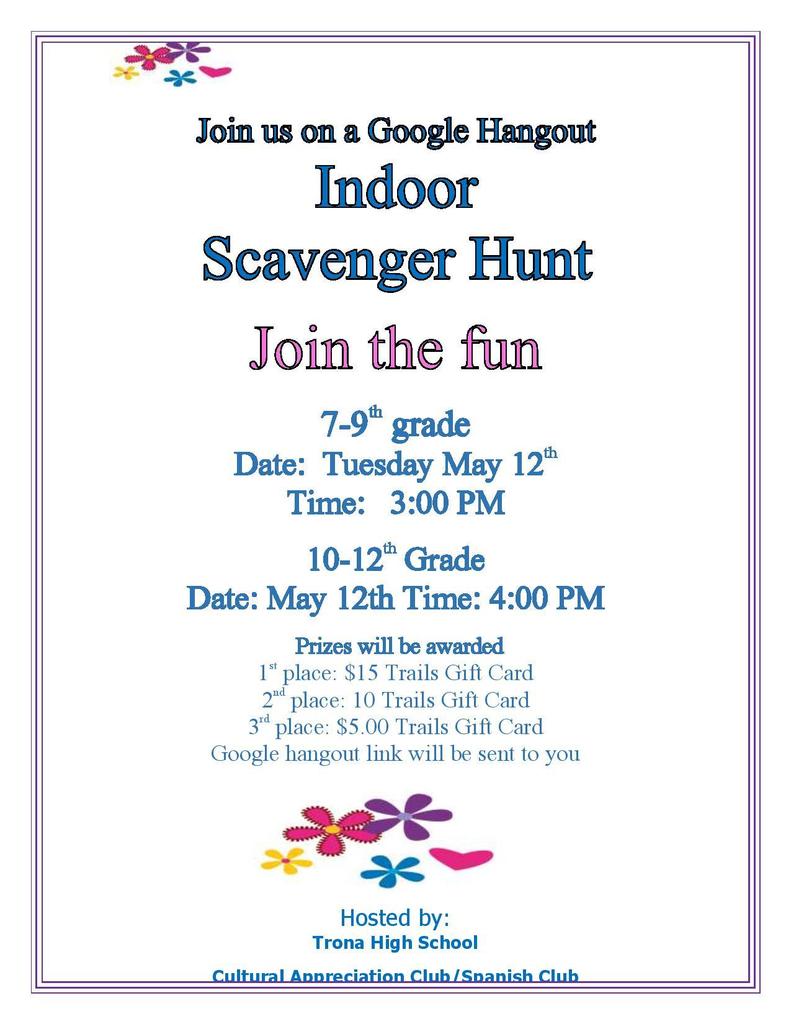 Cero Coso Virtual Parents' Night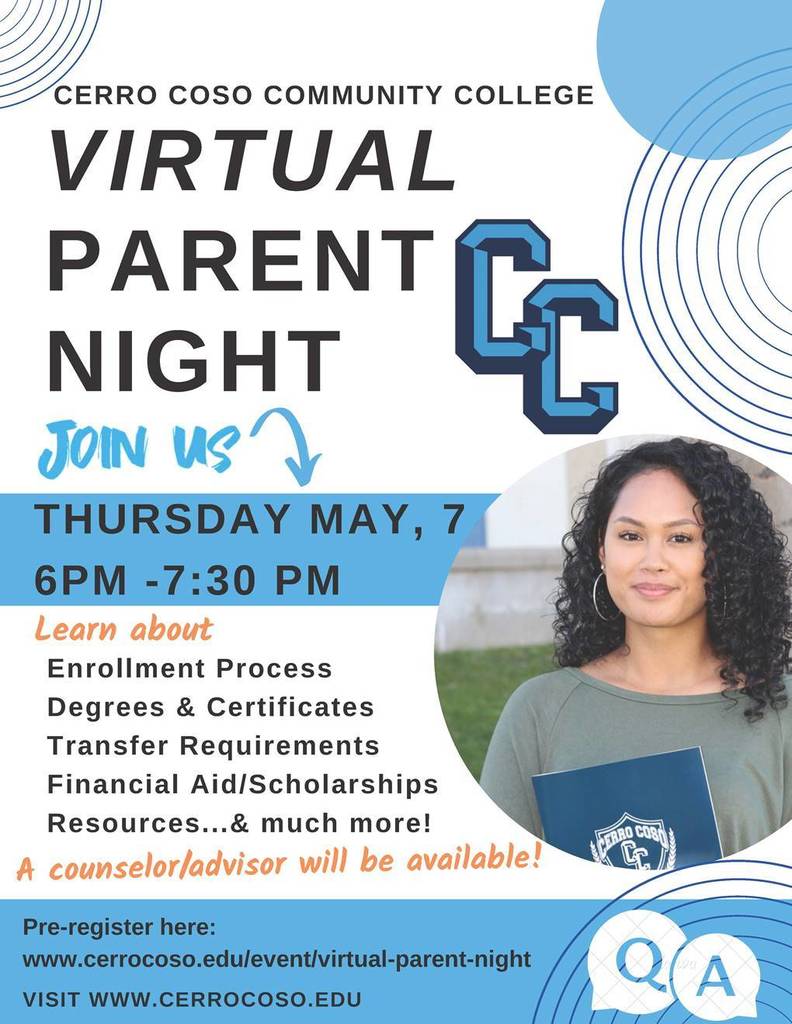 Students are getting creative with their work areas at home or in nature and complying with social distancing.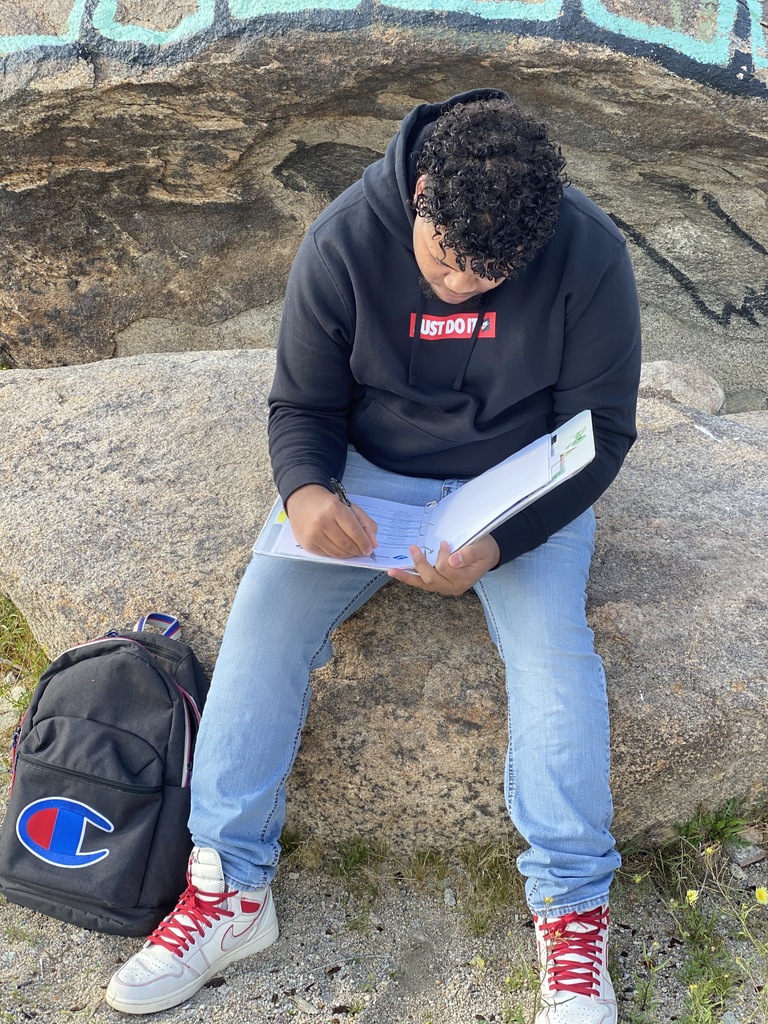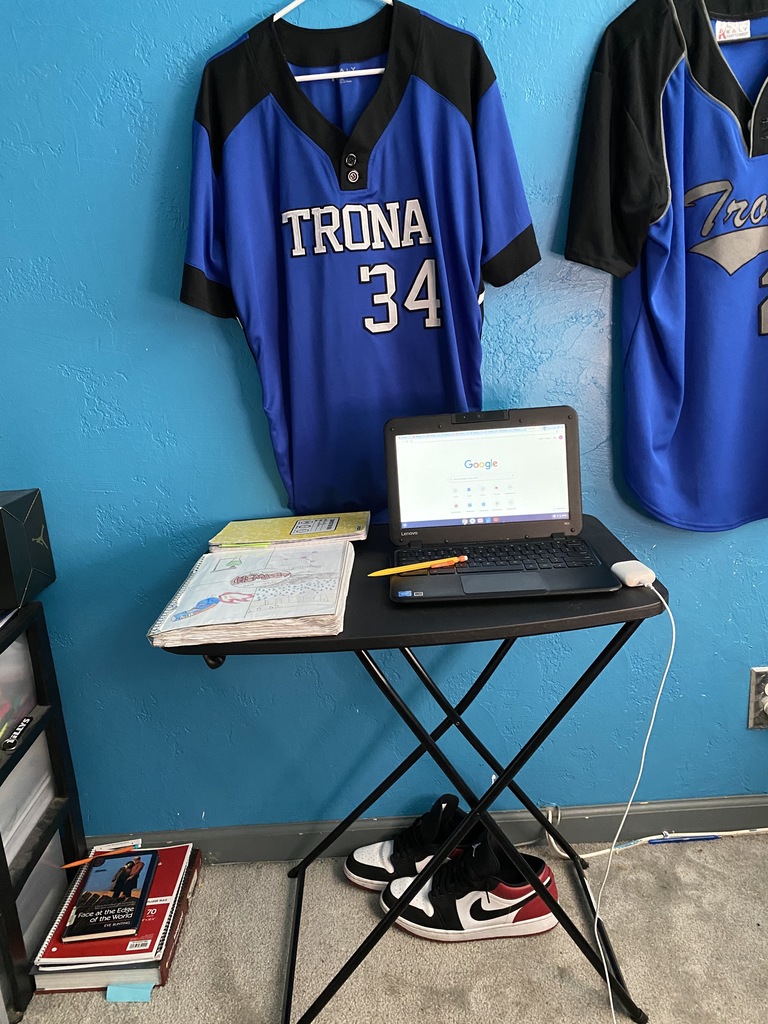 Elementary students adjusting to their new way of learning.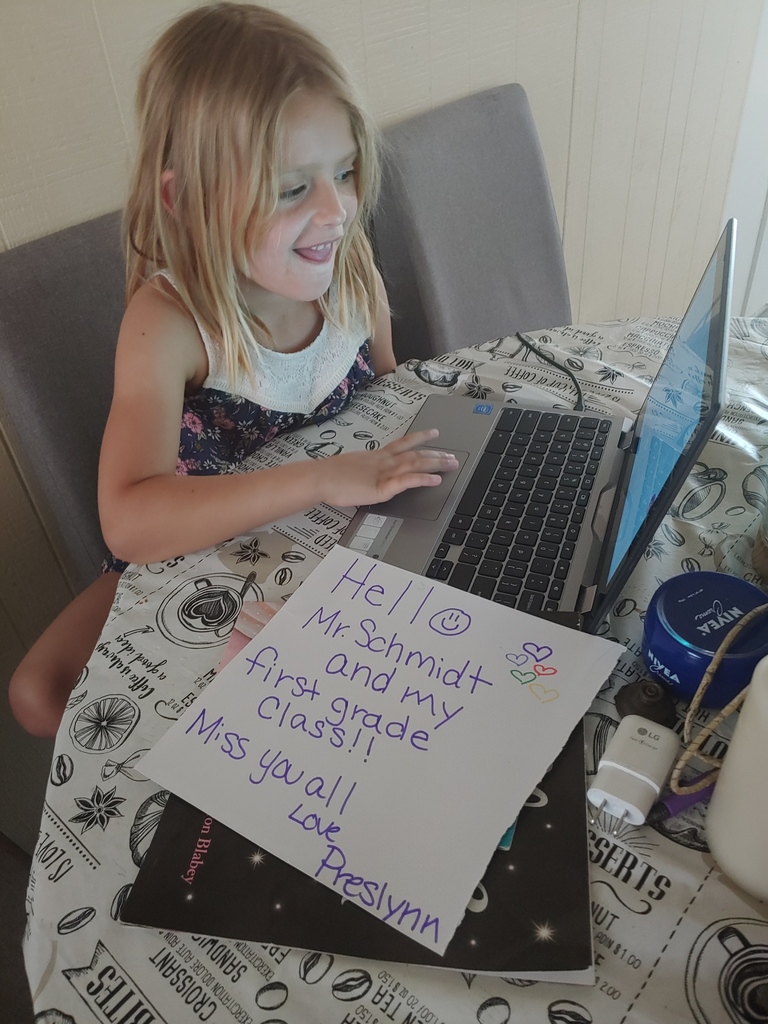 Staff participated in a car rally to kick off distance learning.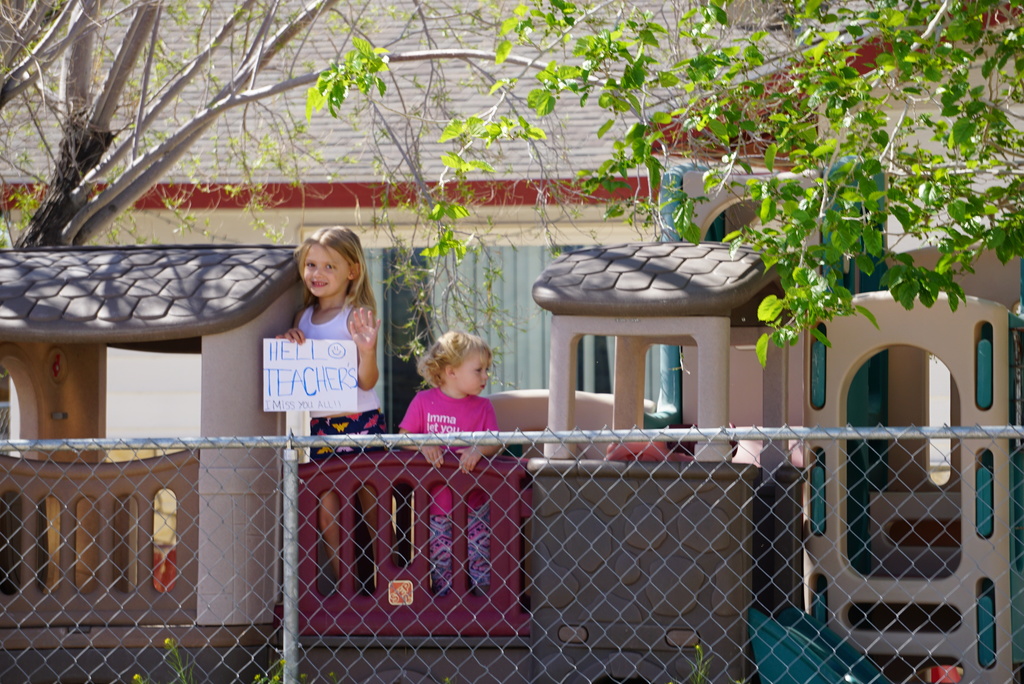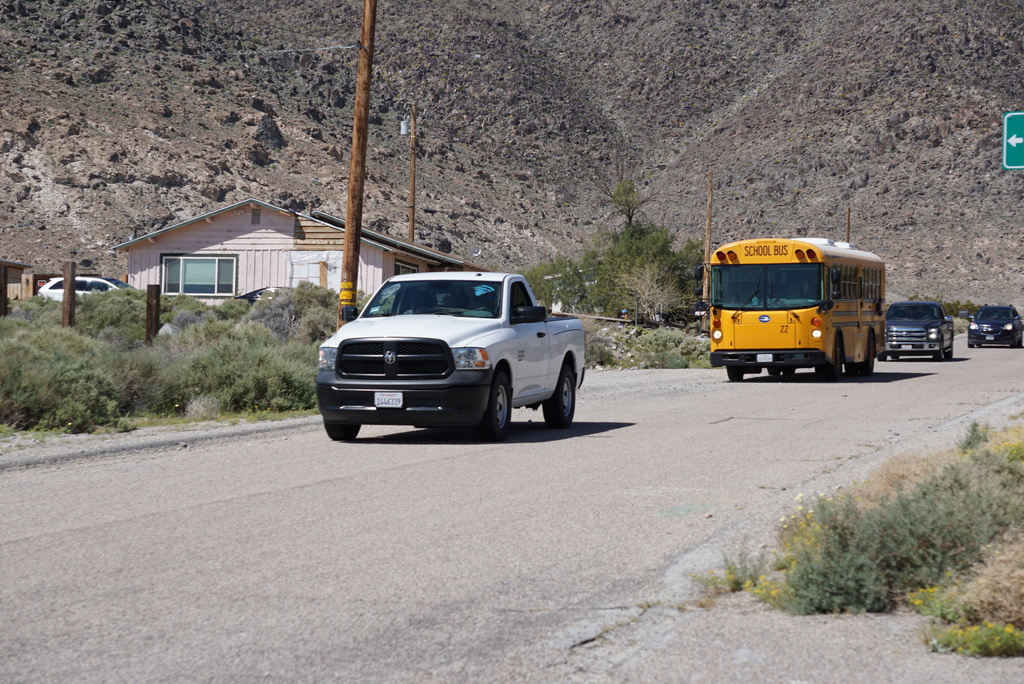 If you have children at home working without internet. Please email Mr. Wolfe as soon as possible. After April 13th, all student work will be internet base. Please email Mr. Wolfe today at
jwolfe@tjusd.net
or leave a message at 760-372-2824


Dear Trona School District Families: At this time there have been no confirmed cases of COVID-19 in San Bernardino County and Kern County. We are following guidance provided by the California Department of Education, California Department of Public Health and local public health officials. We have decided to cancel/postpone all upcoming events up until April 13th. These events include sporting events, banquets, field trips, pep rallies, club activities, staff conferences, and any other school related events. These policies will be effective immediately. We will align our actions with Kern County Health Department, Sierra Sands Unified School District, and upper desert Districts of San Bernardino County. The District will be preparing to deliver education to our students at home in the event of a closure if this becomes necessary. Today the Governor's office will be releasing further information and as this develops we will continue to update our District. We will provide information regarding this situation as it becomes available and do our best to update everyone weekly. The following additional events are postponed/modified: Elementary: Parent/Teacher Conferences will now be held over the phone March 23-27. Your child will bring home a packet with any evaluation/test, anything pertinent to your child's academic progress. You will be able to view this packet while speaking to his/her teacher. The Awards Assembly on March 31st will include only students and staff. We apologize for any inconvenience this may cause. However, we still want to recognize your child's academic success. High School: SARB Meeting scheduled for March 19th will still continue, but will now take place by telephone. If you have received a letter to attend SARB on March 19th, please make sure the school has an updated phone number before March 19th. MORP Dance scheduled for March 27th is canceled. The basketball and cheer banquet scheduled for March 20th is postponed. District The ALICE Parent meeting that was scheduled for March 26th will be canceled and rescheduled at a later date. Students will continue to do the monthly drills. The Alice evacuation drill that was scheduled for April 3rd will be postponed and rescheduled at a later date.

Seventh graders lending a helping hand.

Need Money for College? Apply for financial aid by March 2nd.